The history of Dowker Island
Speaker: Guido Socher
When: Thursday, October 21, 2021, 19:30 to 21:00
Where: In virtual mode
Lecture in English, followed by a bilingual question period
To gain access to our October 21, 2021 lecture, in English, you must register in advance. You can do so now by using the following link:
( )
Select your language preference at the bottom right corner of the page.
After registering, you will receive from ZOOM a confirmation email containing information about joining the meeting on the evening of the lecture. Keep this personal new link as you will use it to connect to the meeting on the evening of the lecture, just by clicking on the personal link provided by ZOOM when you want to join the lecture. You could join around 7:15 p.m. giving you enough time to set in. The lecture will start at 7:30 p.m.
Note that you should have the free ZOOM client application installed on your computer to join this meeting.
This is a presentation about the history of Dowker Island from the early 1800's until today.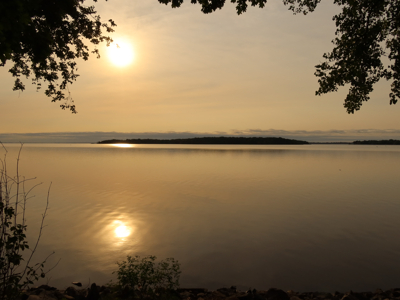 Guido Socher is a resident of Baie-D'Urfé. Dowker Island has always fascinated him. This island is like a little treasure island with some hidden ruins. It's located exactly at the point where the waters from the Ottawa River and the Saint Laurent River meet and he has been exploring this island for many years.
Here is the link to his website:
http://linuxfocus.org/~guido/book-a-history-of-the-town-of-baie-d-urfe/dowker/index.html
You could also read the English text by Francine Ranger on Dowker Island, winner of the 2012 Roberta-Angell Prize:
Dowker Island, Illustration 1, Illustration 2
===========================================================